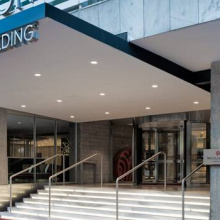 Pan-Evropská konference LESI
10.-13. září 2019 v Madridu
Human Evolution and Artificial Intelligence
¡Hola! Our World is evolving faster than ever. New technologies, such as artificial intelligence, big data and Internet of Things, as well as the development of nano-science, are bringing new challenges and opportunities to the Intellectual Property and Licensing industry. These new challenges are questioning the pillars of Intellectual Property and Licensing as we know them: they are affecting the conditions for the enforceability of IP rights, the limits of liability for infringement and the effectiveness of the currently available legal tools to manage IP.
In this fascinating context and with the collaboration of some of the most robust International companies in the fields of telecommunications, digital contents and energy, Madrid will host the 2019 LES Pan European Conference with a panel of distinguished speakers from industry and an exciting social program including a flamenco performance and a visit to the Royal Site of San Lorenzo del Escorial.
Are you ready to join us? We look forward to sharing it all with you in Madrid!